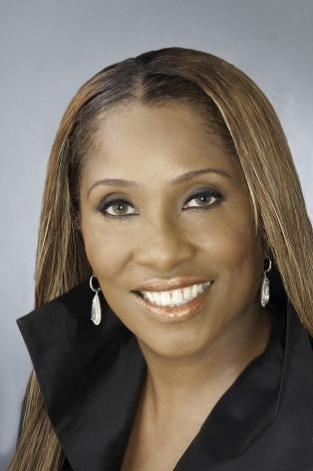 Rev. Dr. Renee F. Washington Gardner
and the Memorial family
invite you to join us for
Sunday Worship at 8am and 11am

There's always something good
going on at Memorial:
Join us in Bible Study each Tuesday, 12noon and 7pm.
Call our Wednesday prayer line at 6am, 12noon and 9pm. Call 418-408-5050. The caller ID is 575-5597.
Celebrate our Pastor's 10th Anniversary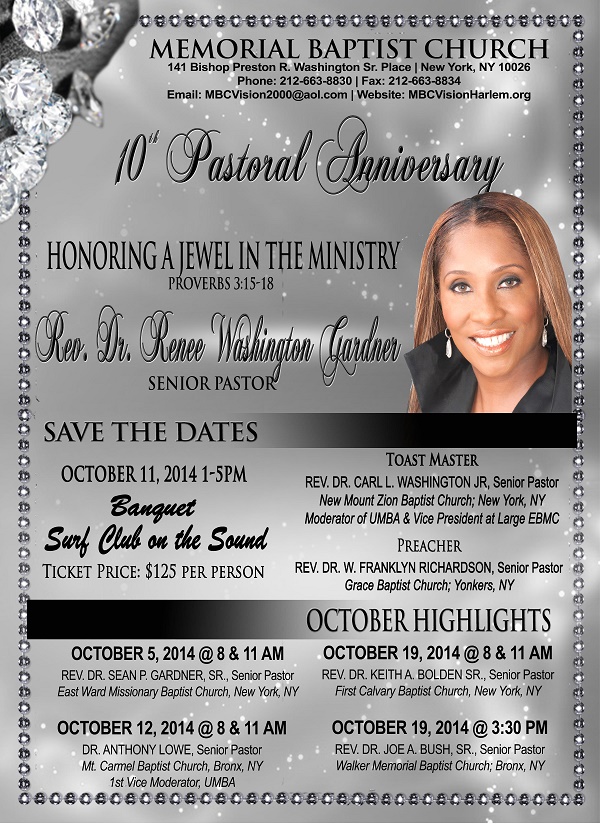 SEPTEMBER IS OUR CHRISTIAN EDUCATION MONTH
Our Ministry of Health & Wholeness and our Women of Worship (WOW)
come together to present a health fair for women and men.
SATURDAY, SEPTEMBER 20 at noon.
Join us for Homecoming/Family & Friends Day
SUNDAY, SEPTEMBER 21
when our preacher is former Memorialite
Elder Tyrone Zimmerman of Dabar Ministries
The Communities of Central Harlem Health Revival
holds a special worship service at Memorial
WEDNESDAY, SEPTEMBER 24 at 7pm.
Dinner is served at 5:45
We partner with the New York Recovery Community Coalition
for a special movie event
FRIDAY, SEPTEMBER 26.
Click here for more information.
Our Ministry of the Arts
in conjunction with
The Spirit & Image Readers' Theatre
presents
Woman At the Well & The Transfiguration
SATURDAY, SEPTEMBER 27 at 3pm.
These inspiring one-act plays are written by j.e. franklin and Flo Wiley,
and directed by Flo Wiley.
We celebrate our Annual Christian Education Day
SUNDAY, SEPTEMBER 28.
Rev. Dr. James Loren Russell of the Goodwill Baptist Church, Bronx
is our preacher.