Pastor Renee and the Memorial family
invite you to join us in worship Sundays at 10am.
There is always something good happening at Memorial.
THURSDAY, MARCH 29 IS MAUNDY THURSDAY
Join us for the fellowship meal at 5:30pm and the service at 7pm.
The Baptist Temple and East Ward families are our guests.
FRIDAY, MARCH 30 IS GOOD FRIDAY
Min. Brandon Washington and Our Youth Ministry presents
"Seven Young Preachers/Seven Last Words" at 7pm.
SATURDAY, MARCH 31 IS OUR EGG-STRAVAGANZA
All children, youth, and the young at heart are invited to join in a day of fun and games,
and, of course, an Easter Egg Hunt.
SUNDAY, APRIL 1 IS RESURRECTION SUNDAY
Join us for services at 6:30am, 9am and 11am
SUNDAY, APRIL 8 IS PASTOR'S AIDE DAY
Rev. Naomi Tyler Lloyd and the Trinity Baptist Church are with us at 3:30pm.
Dinner begins at 2pm
FRIDAY, APRIL 13 IS OUR ANNUAL FREEDOM SEDER WITH RODEPH SHALOM
We join with our Jewish brothers and sisters to remember
our shared struggles and our victories
at Congregation Rodeph Shalom, 7 W. 83rd St at 7pm
SATURDAY, APRIL 14 IS OUR MARDI GRAS PARTY
The Pastor's Anniversary Committee kicks off the year of celebrating
Pastor Renee's 15th year!
Join us for great food, great fellowship, and incredible music from Punjab.
Tickets are $40.
SUNDAY, APRIL 29 MEMORIAL HOSTS UMBA'S ASSOCIATE MINISTERS
The Rev. John L. Scott Associate Ministers hold their Fifth Sunday Fellowship at 3pm.

----------------------------------------------
You can support Memorial's ministry with your financial gifts
whenever you want, from where ever you are
----------------------------------------------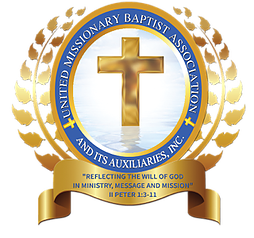 Our Pastor is 1st Vice Moderator of the United Missionary Baptist Association.
The second quarterly session will be held
Wednesday-Friday
April 25-27
at the
THESSALONIA WORSHIP CENTER
941 Rev. James A. Polite Ave., Bronx, NY 10459
Rev. Malobe Sampson is Host Pastor
___________________________