Pastor Renee and the Memorial family
invite you to join us for worship each Sunday.
Men's Day is this Sunday, June 26.
Min. M. Travis Boyd preaches at 8am
and
Rev. Tyrone Richardson, Mt. Carmel Baptist Church,
is our guest preacher at 11am.
Then, we will only have one Sunday Worship Service, at 10am
during the months of July and August.
There is always something good happening at Memorial.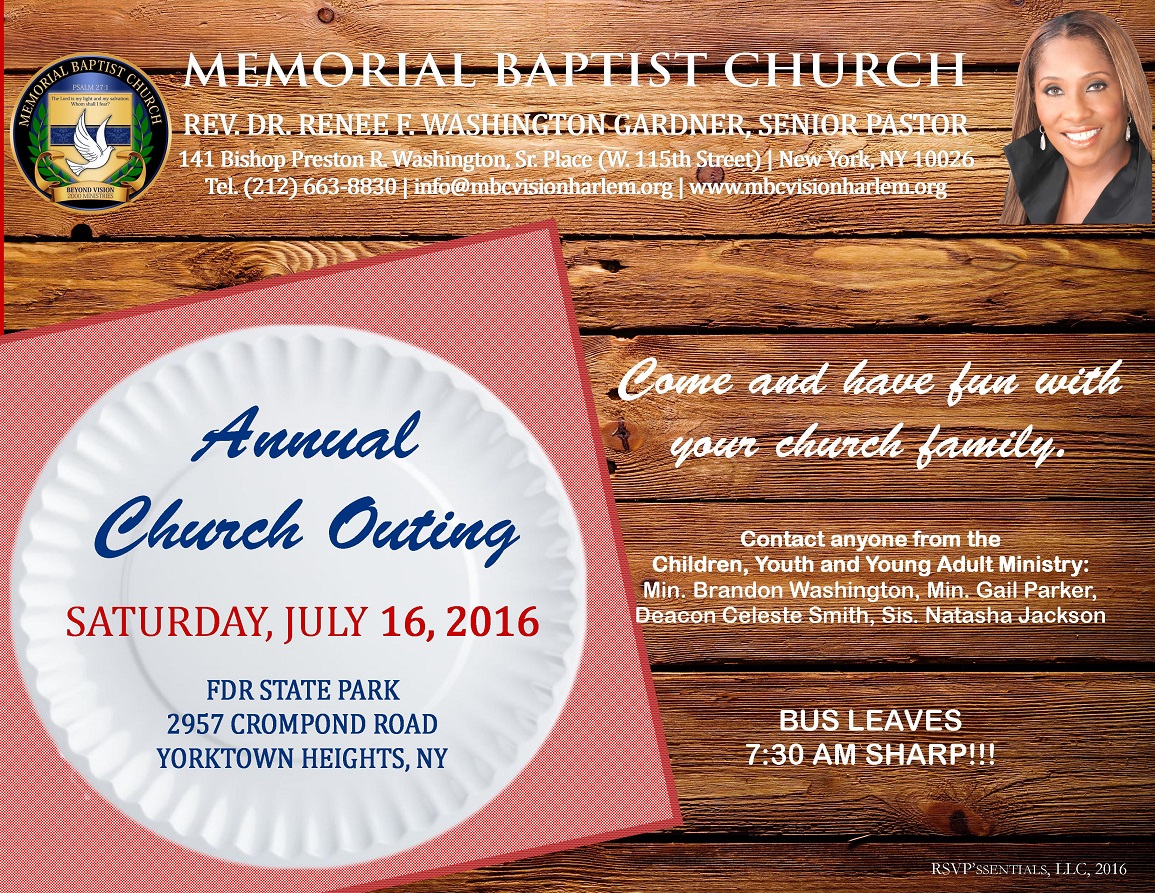 We will have Vacation Bible School, Monday-Friday, July 18-22.